We're pleased to announce that our redesign of the Reinsurance Association of America (RAA)'s website was awarded an Associations Standard of Excellence WebAward on behalf of the Web Marketing Association for outstanding achievement in website development. RAA is the leading trade association of property and casualty reinsurers doing business in the United States.
"We enjoyed working with Brightfind," said Chris Shue, RAA's Vice President of Information Services. "They showed impressive expertise and responsiveness in all phases of the project - from the creative side to technical 'know how.' Project management was made easy by their attention to detail. I am so happy with Brightfind that I have continued to use them for all of our web development projects going forward."
See RAA's fully redesigned website here: http://www.reinsurance.org/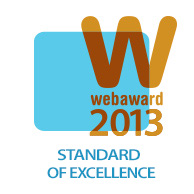 The Web Marketing Association was founded to set a high standard for Internet marketing and development of the best websites on the World Wide Web. Now in their 18th year, the annual webaward competition is the premier industry-based website development program in the world.
"We're honored to receive the Associations Standard of Excellence award for the second year in a row," said Jim Kelly, CEO of Syscom Services. "Last year we won on behalf of Pennsylvania Medical Society's website, and with some new exciting designs and integrations in progress, we hope to repeat in 2015!"
Interested in seeing more website design and development for associations and nonprofits? Check out our work.