We're thrilled to announce that Brightfind has been awarded Outstanding Achievement in Website Development by the Interactive Media Awards™(IMA) for our redesign and development of The USO Center websites. The USO Center websites represent more than 100 USO locations around the world and provide valuable services to military troops and their families.
The honor recognizes that the project met and surpassed the basic standards of excellence that comprise the web's most professional work. The USO's Center website project was honored for excellence in the category of Charity.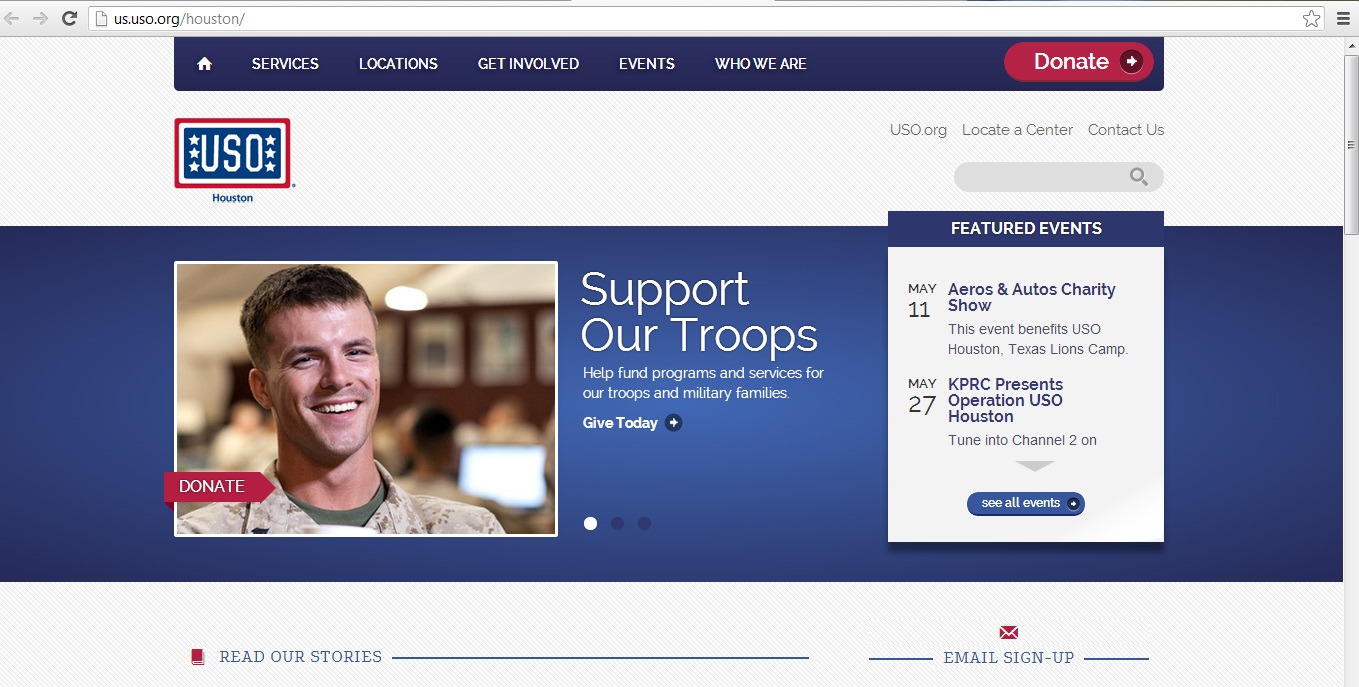 The judging consisted of various criteria, including design, usability, innovation in technical features, standards compliance and content. In order to win this award level, the site had to meet strict guidelines in each area — an achievement only a fraction of sites in the IMA competition earn each quarter.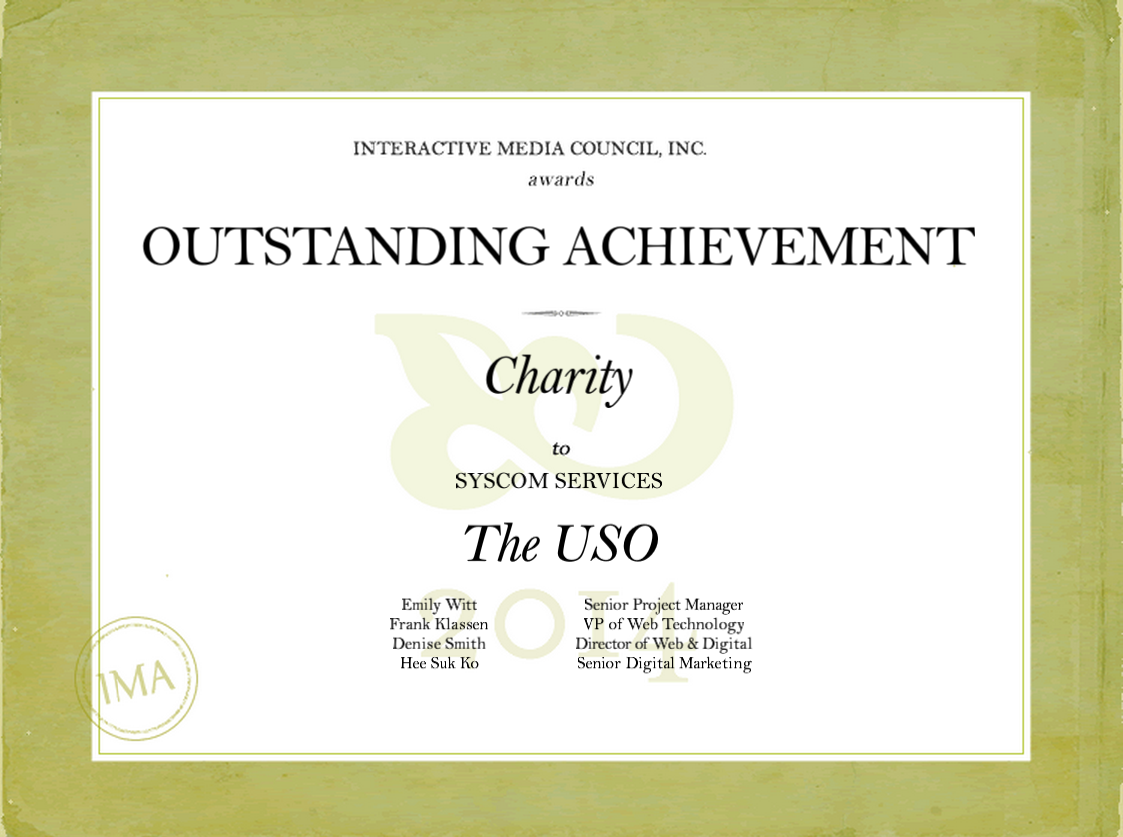 "The Interactive Media Awards are highly prestigious, and winning in partnership with The USO is an honor and a demonstration of our ability to deliver outstanding digital experiences on behalf of our clients," said Frank Klassen, VP of Web Technology.
Interested in learning more about The USO's website redesign? Check out the case study.